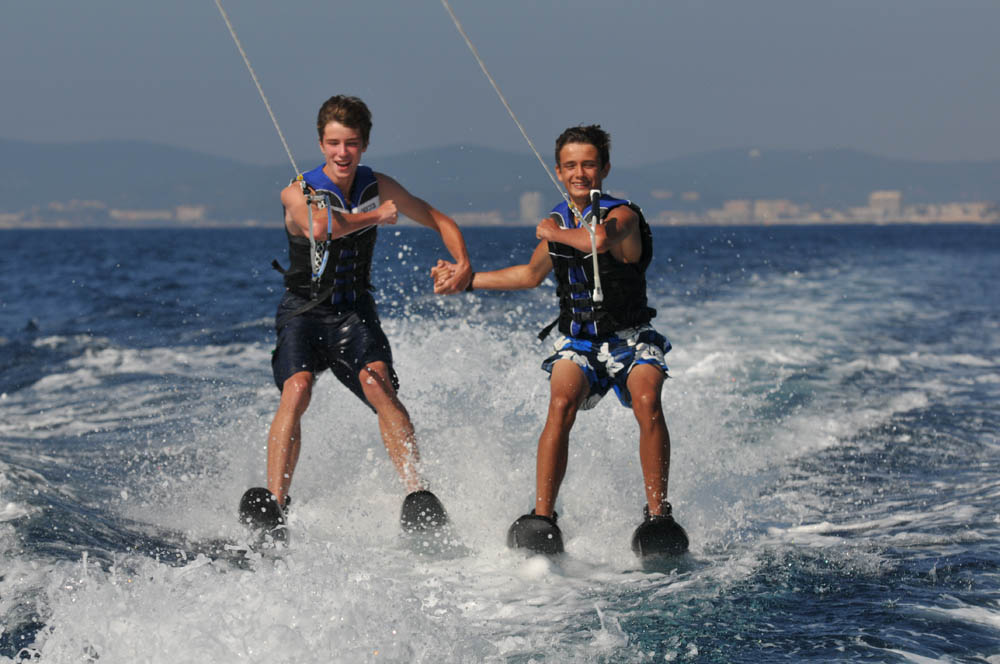 Waterskiing, Monoskiing, Wakeboarding, Wakeskating, …
The ski school is open from 7:30 am for wakeboarders and skiers to have a smooth and perfect sea.
A dynamic and young team is there to provide you with the best in instruction and to give you a very good watersports experience.
From children to adults, beginners, intermediates, good skiiers, and for the adrenaline junkies !
3 Boats are waiting for you :
· 1 Master Craft X2 special wakeboard 330 cv
· 1 Master Craft ski 330 cv
· 1 Correct Craft 380 cv